Main content starts here, tab to start navigating
Menu @Katy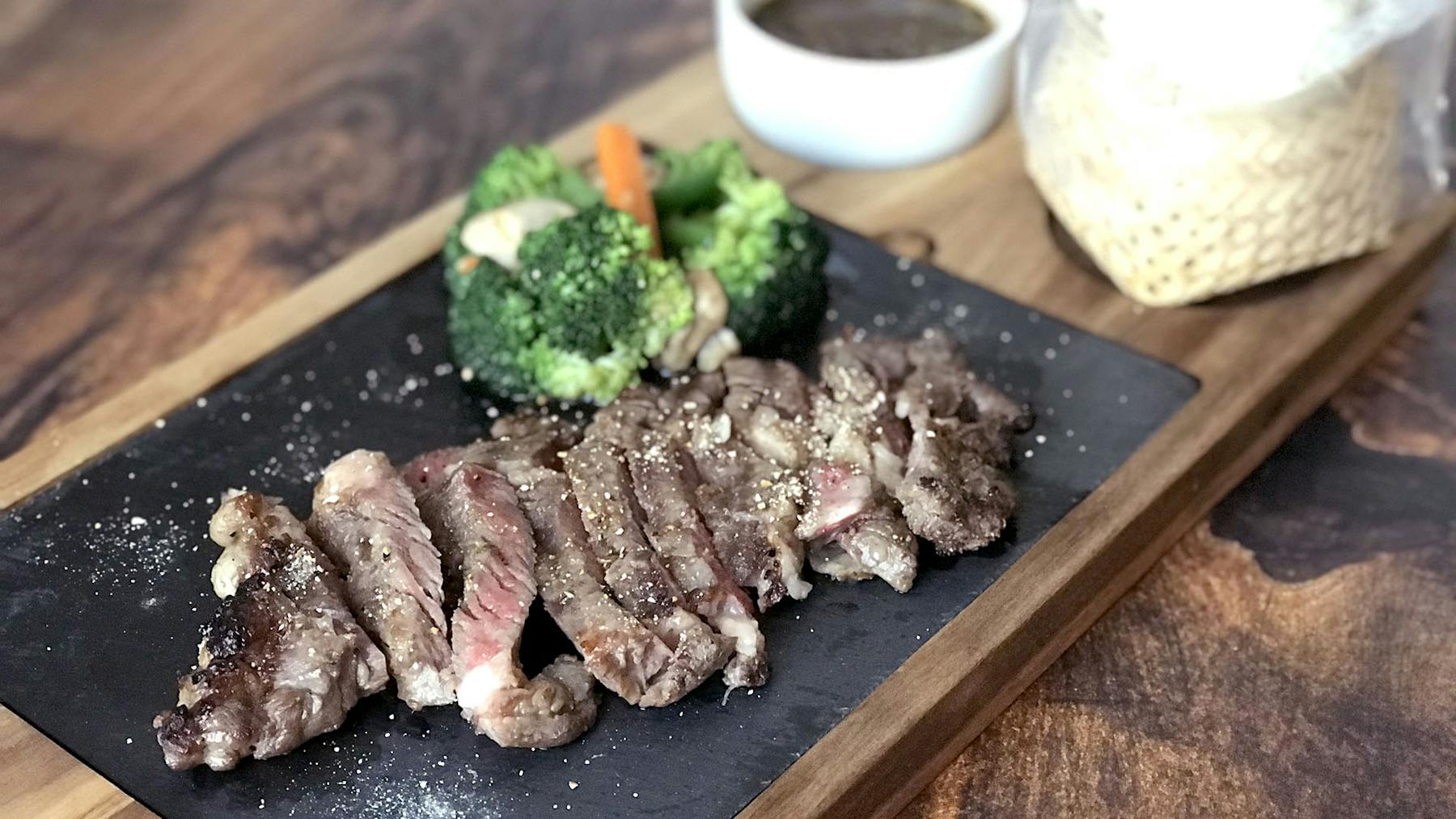 Slide 1 of 9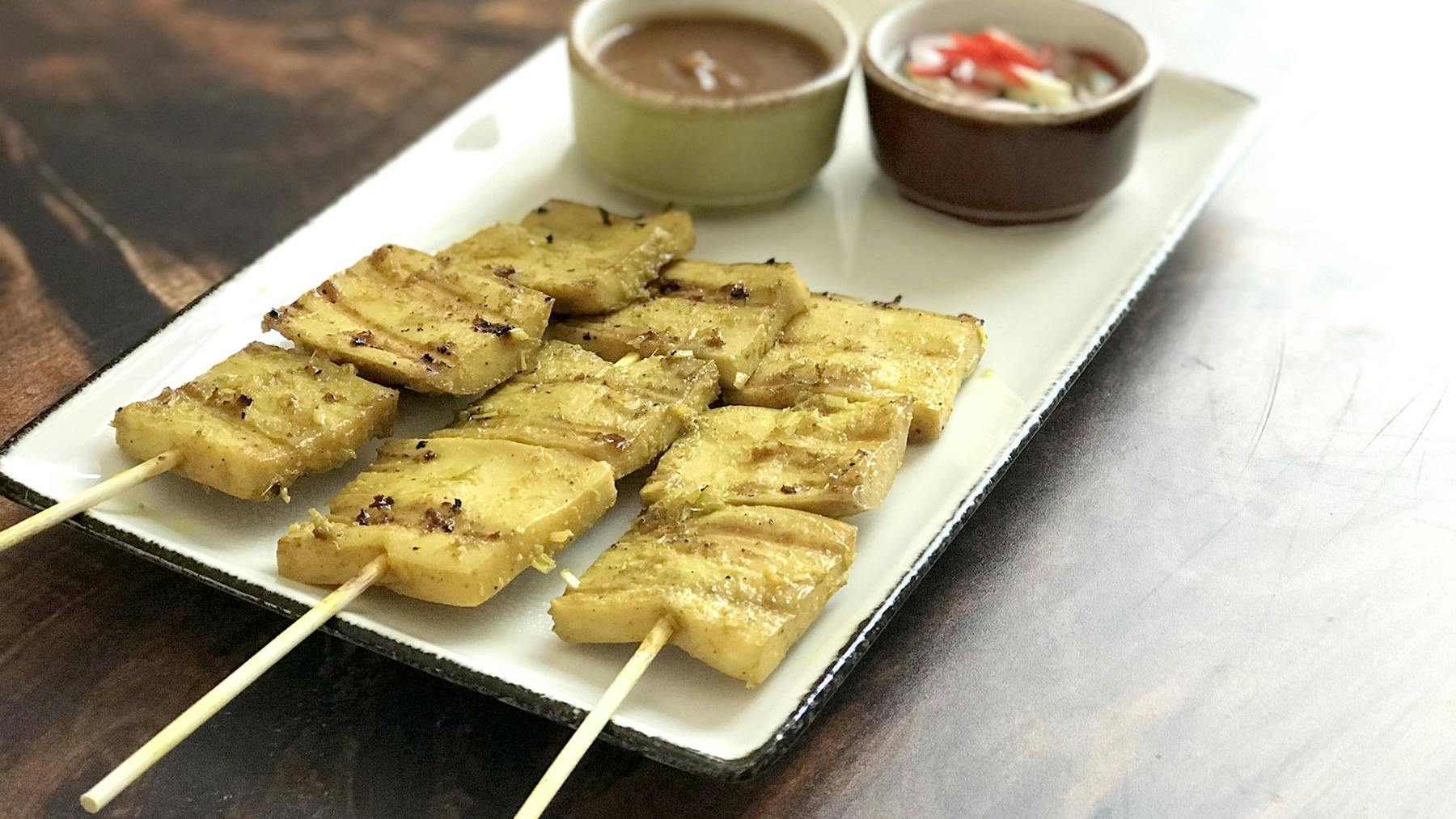 Slide 2 of 9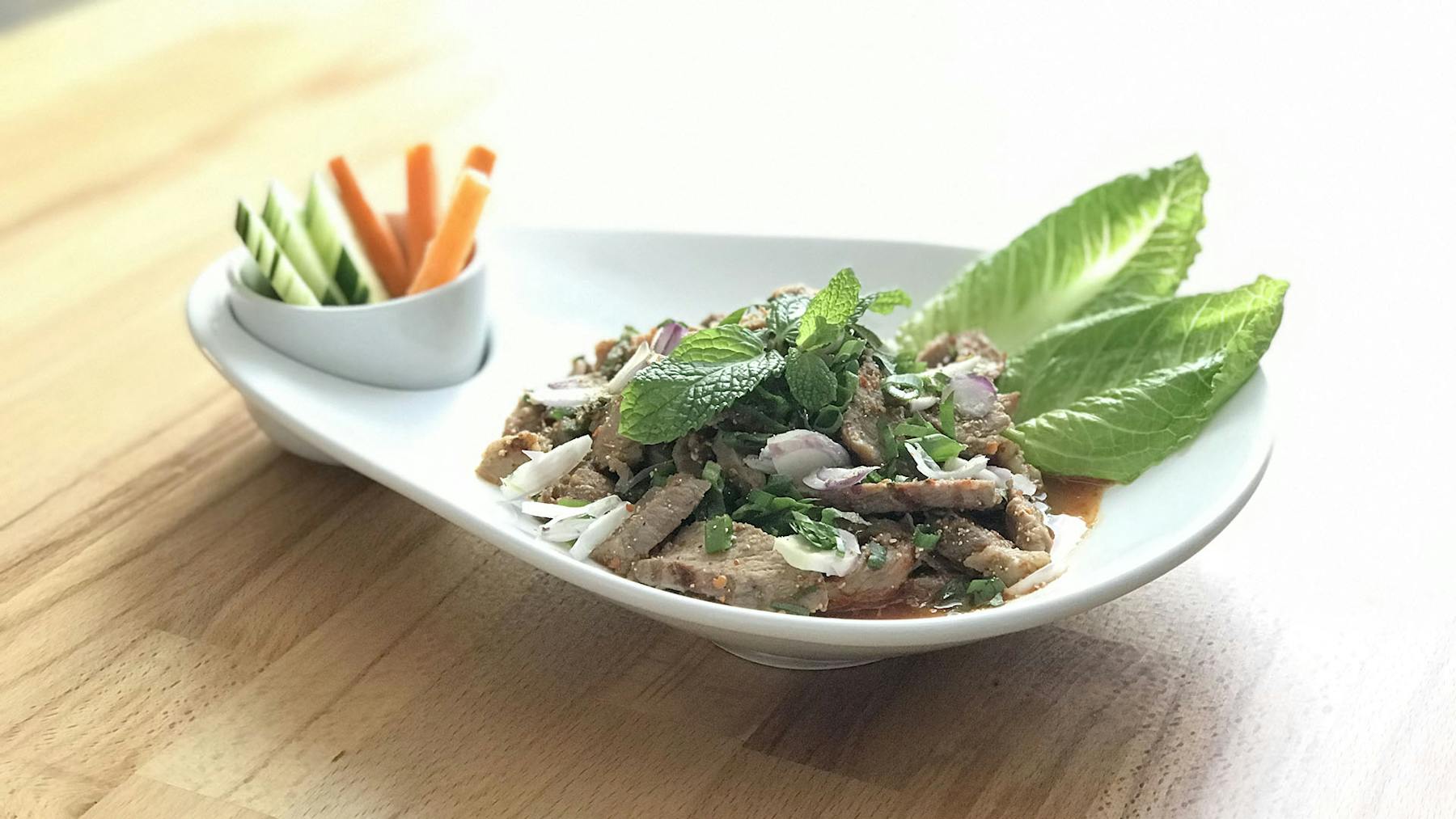 Slide 3 of 9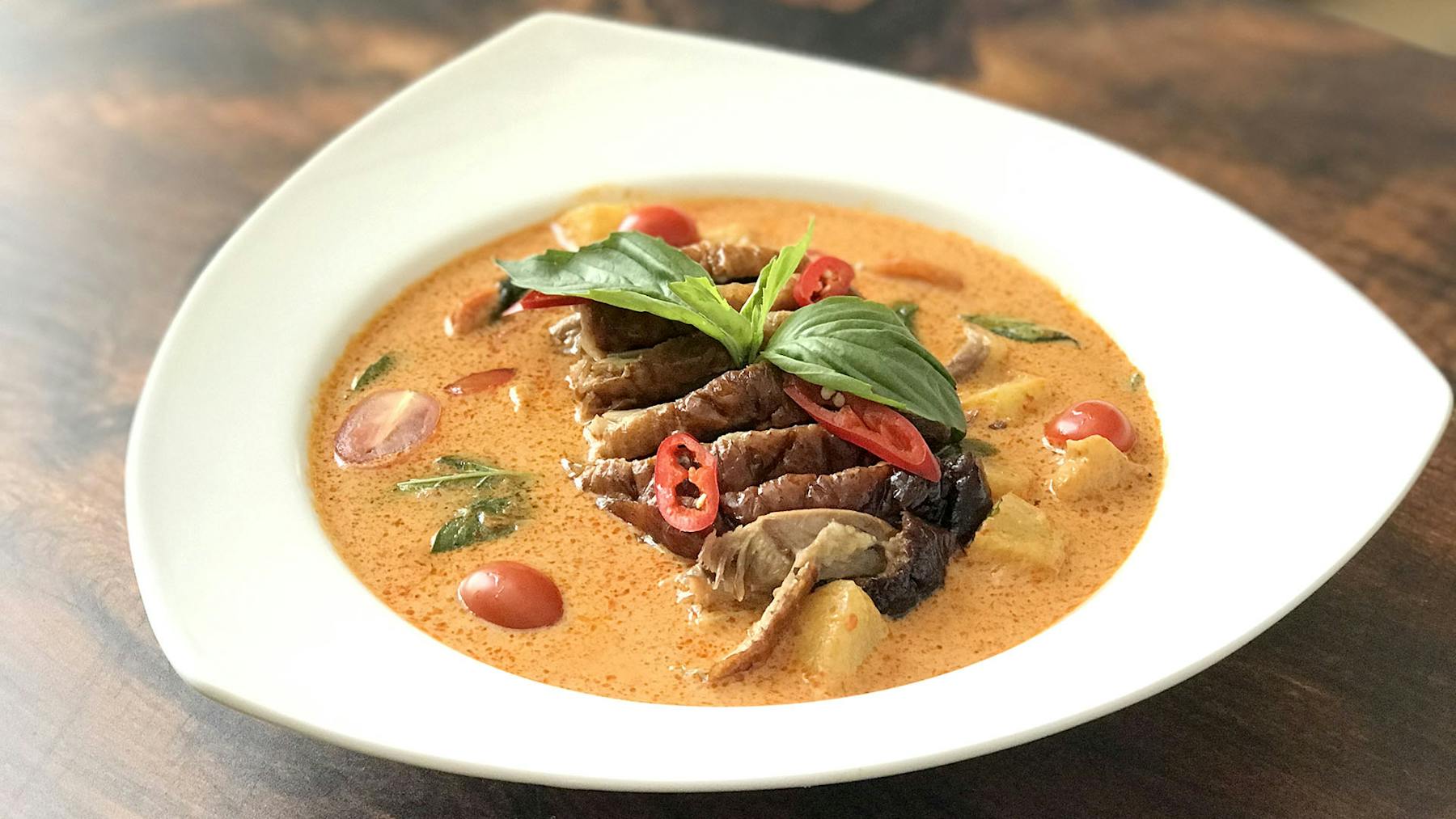 Slide 4 of 9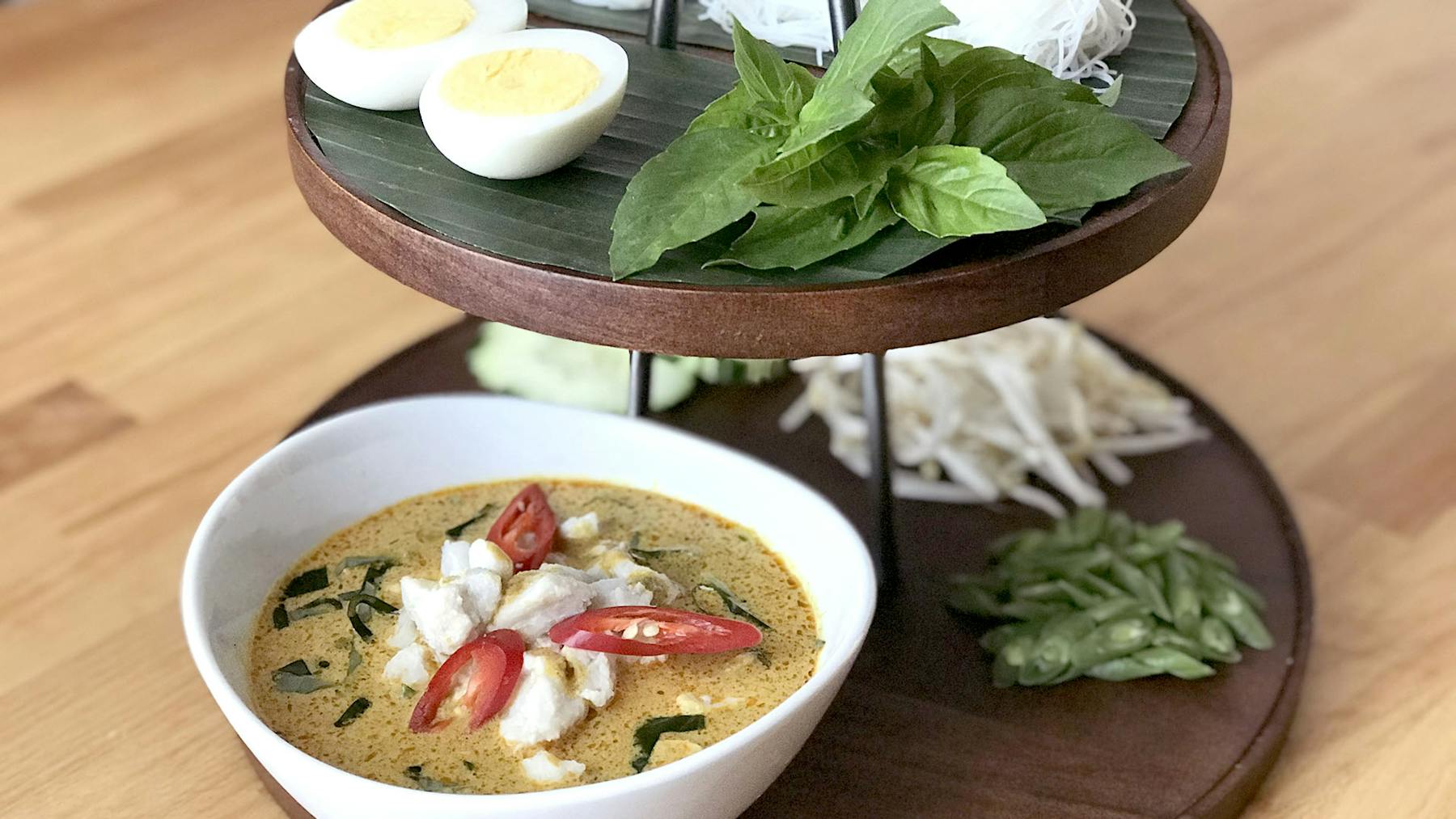 Slide 5 of 9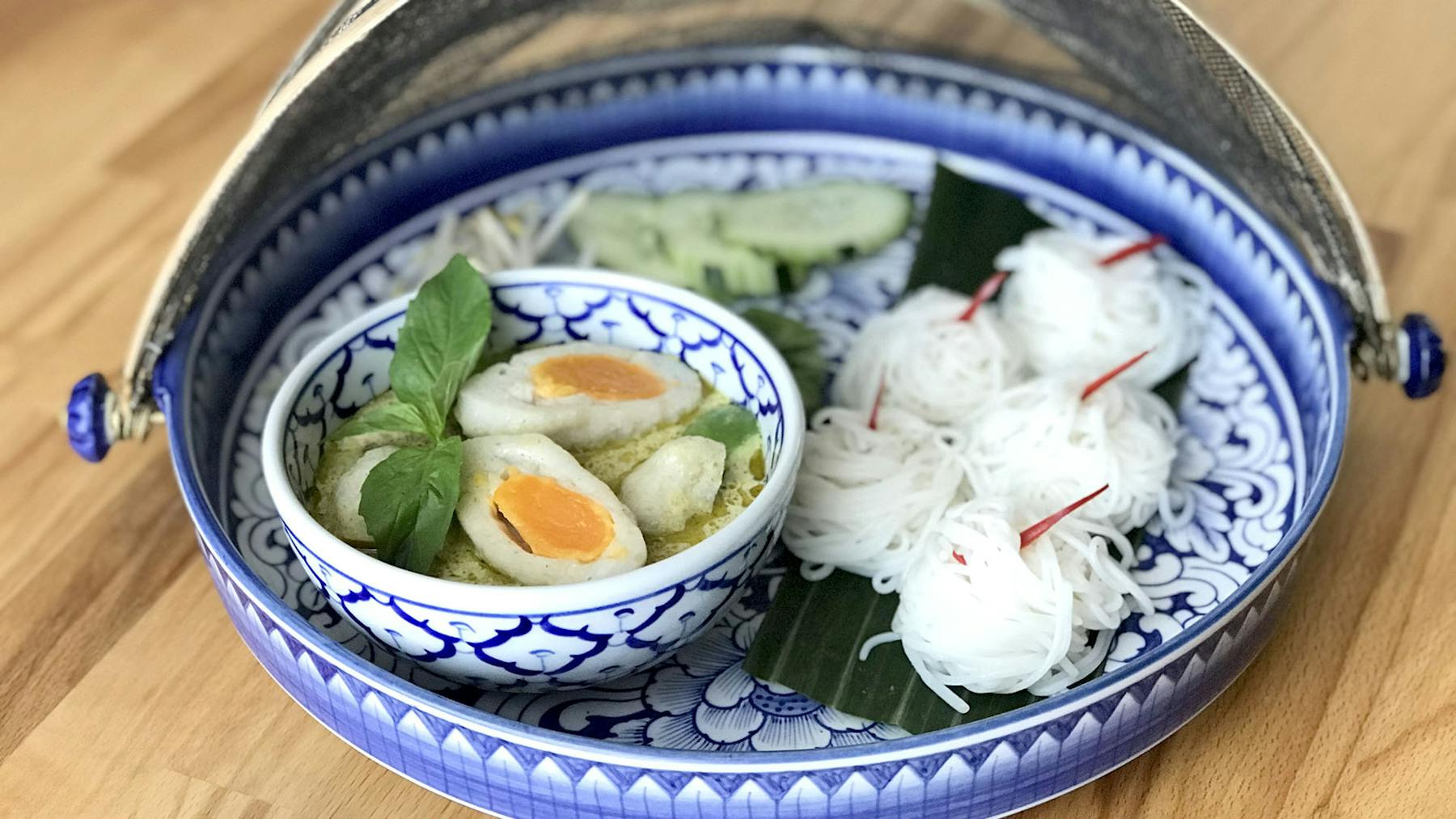 Slide 6 of 9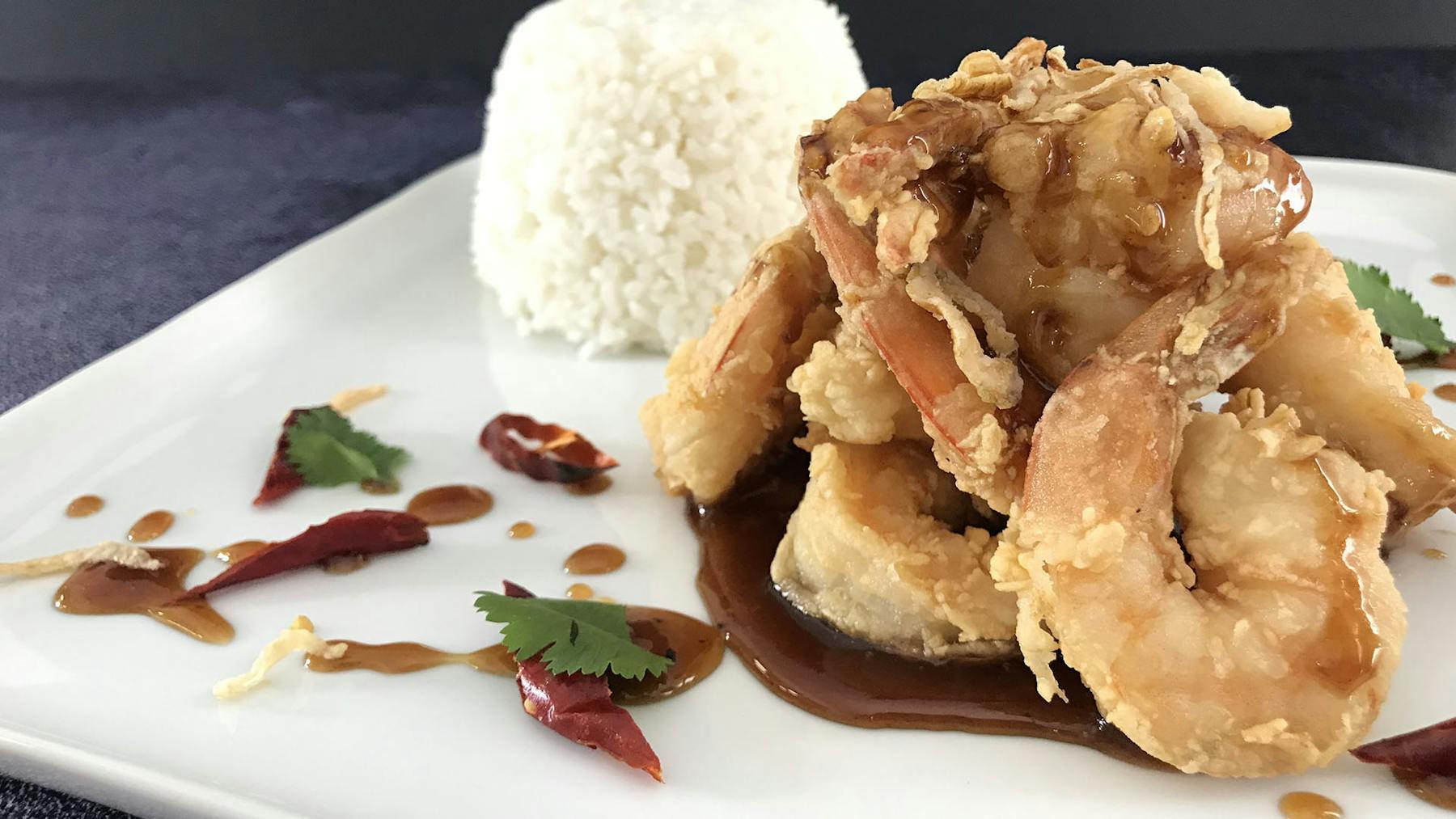 Slide 7 of 9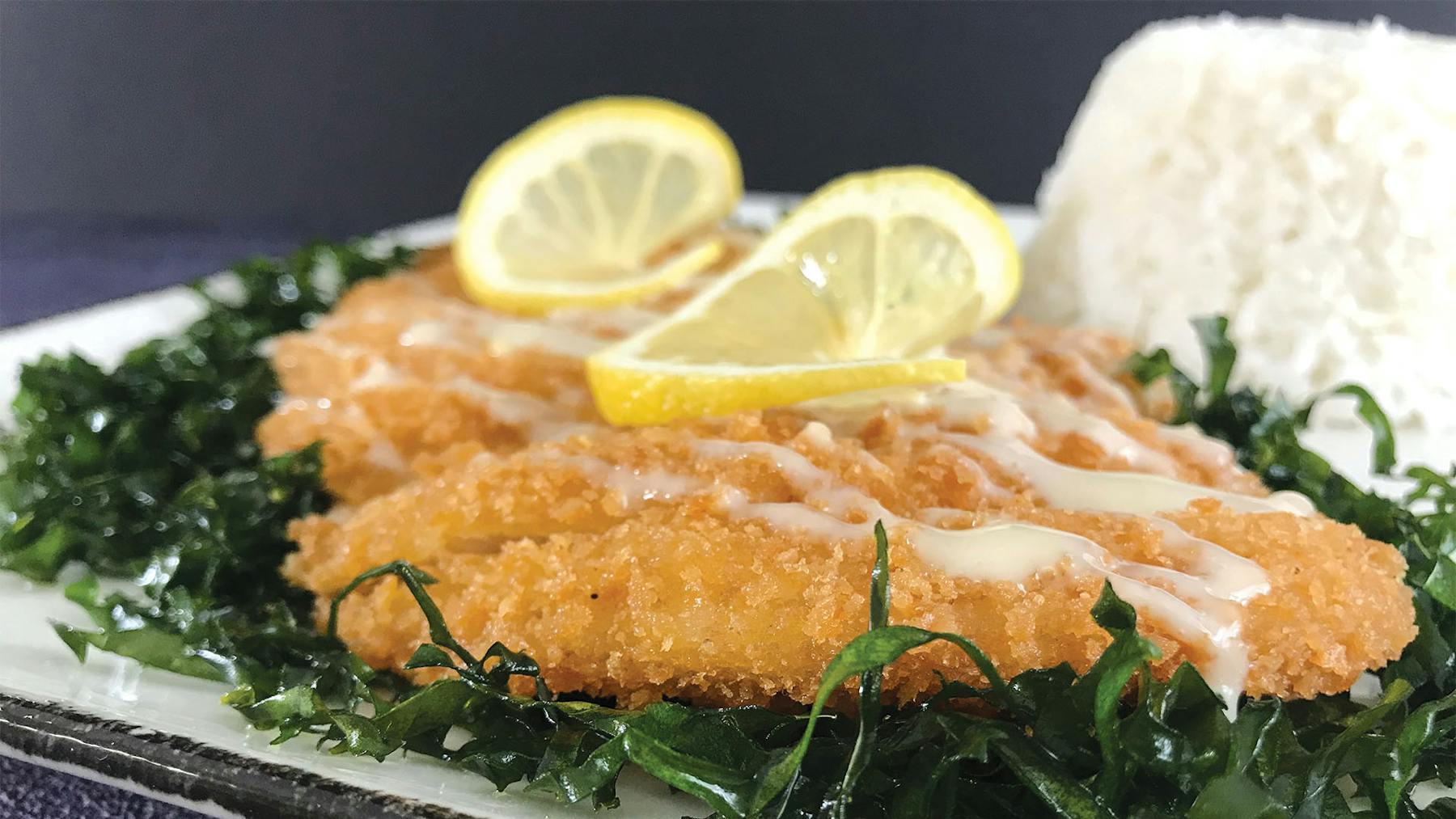 Slide 8 of 9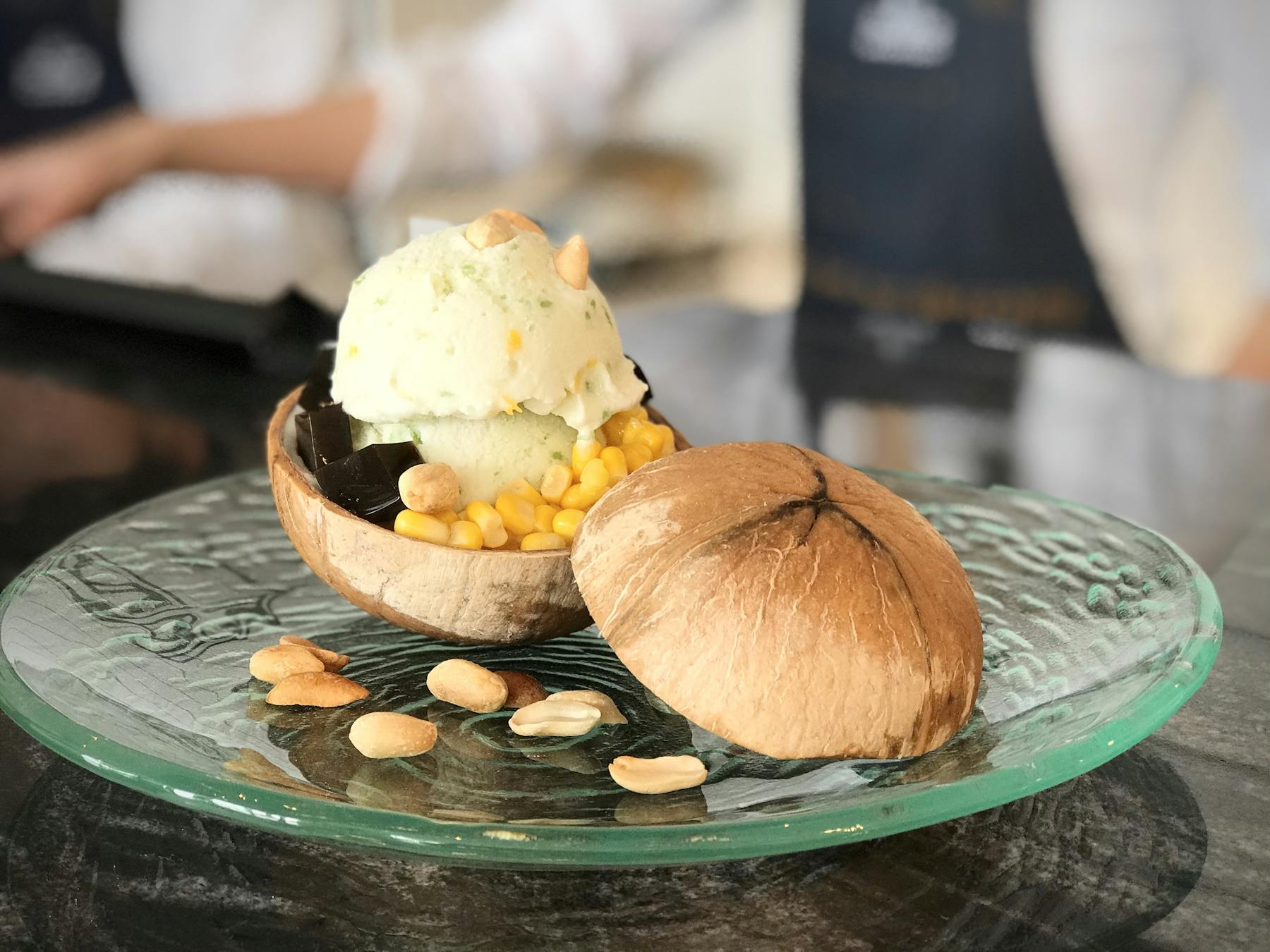 Slide 9 of 9
CHICKEN OR TOFU 9 / BEEF 10 / SHRIMP 11
Available on Monday – Friday from 11 am – 3 pm
Complimentary vegetable crispy roll and salad with peanut dressing.
Served with steamed white rice (except Pad Thai).
Add $1.00 for substitute with brown rice or steamed vegetable.
Chili Basil 🌶️

Stir-fried choice of protein with fresh basil, bell pepper, onion, and green bean in basil sauce.

Garlic and Pepper

Stir-fried choice of protein with mushroom in garlic and black pepper sauce served with cucumber and garnished with cilantro.

Thai Cashew Nut 🌶️

Light batter-fried chicken with cashew nut, carrot, onion, fried chili in special sauce. (Not available for any protein substitution)

Red Curry 🌶️

Choice of protein prepared with red curry paste, coconut milk, bamboo shoot, and basil.
Yellow Curry 🌶️

Southern Thai style yellow curry paste in coconut milk with choice of protein, firm cube potato, carrot, and red onion.

Panang Curry 🌶️

The most popular Thai style curry with choice of protein, coconut milk, bell pepper and basil.

Pad Thai

The oriental Thai noodle creation with choice of protein, green onion, baked tofu, bean sprout and egg in special sauce. Served with crushed peanut and lime.

Vegetable Pad Thai

Thai noodle with broccoli, onion, carrot, baked tofu, and bean sprout in special sauce. Served with crushed peanut and lime.

Vegetable Medley

Stir-fried choice of protein with broccoli, carrot and mushroom in brown garlic sauce topped with black pepper
Chicken Crispy Roll

Fried wheat wrapper stuffed with ground chicken, mushroom, and clear noodle served with sweet and sour sauce.

$5

Cheese Roll

Fried wheat wrapper stuffed with cream cheese, basil leaves, carrot, and raisin served with sweet and sour sauce.

$5

Wings of Paradise

Crispy fried chicken wings with garlic in special sauce, garnished with fried sweet basil.

$7

Chicken Satay

Grilled marinated chicken tenderloin on skewer and served with peanut sauce and cucumber sauce.

$8

Chicken Dumpling

Wheat wrapper filled with chicken and vegetables, steamed and served with spicy black soy sauce.

$5

Shrimp Soft Roll

Fresh roll, rice wrapper with shrimp, avocado, beetroot, fresh vegetable, and mint leaves served with peanut sauce and spicy lime sauce.

$7

Crabmeat Roll

Crabmeat, minced shrimp and chicken, water chestnuts wrapped with fresh tofu skin, deepfried and served with sweet plum sauce.

$9
Salted Wings

Fried marinated chicken wings, tossed with basil leaves, salt and roasted sesame.

$7

Vegetable Crispy Roll

Fried rolls, wheat wrapper stuffed with vegetables, and silver noodle served with sweet and sour sauce.

$4

Vegetable Dumpling

Wheat wrapper filled with vegetables, steamed and served with spicy black soy sauce.

$5

Vegetable Soft Roll

Fresh roll, rice wrapper with avocado, beetroot, fresh vegetables, and mint leaves served with peanut sauce and spicy lime dipping sauce.

$6

Crispy Taro

Lightly batter-fried taro stick and served with sweet crushed peanut sauce.

$8

Mushroom Satay

Marinated oyster mushroom on skewer grilled and served with peanut sauce and cucumber sauce.

$7
Soup
Choice of protein: Shrimp, Chicken or Tofu
Tom Yum 🌶️

Exotic spicy lime broth, lemongrass, and mushroom, garnished with cilantro.

$6

Tom Kha 🌶️

Lemongrass, galangal, and mushroom blended in lime broth and coconut milk, garnished with cilantro.

$7
Salad
Papaya Salad (Som Tum) 🌶️

Thai-style famous salad with green papaya, carrot, dried shrimp, roasted peanut, tomato, green bean, and garlic in lime juice, fish sauce, and chili.

$10

House Salad

Avocado, mixed greens, cucumber, tomato, red onion, and hardboiled egg served with choice of house dressing. (Honey Lemon, Peanut or Vinaigrette)

$6

Nam Tok Pork 🌶️

Grilled pork tossed with shallot, green onions, mint leaves, culantro, chili powder, roasted rice powder in lime dressing and served with fresh vegetable.

$13
Duck Curry 🌶️

Roasted duck prepared with coconut curry, pineapple chunks, tomatoes and basil leaves served with steamed jasmine rice.

$17

Crab Coconut Curry 🌶️🌶️

Lump crabmeat in Thai Southern curry paste and coconut milk served with rice vermicelli, green beans, basil, beansprout, and hardboiled egg.

$19

Red Snapper Herbal 🌶️

Fried whole red snapper tossed in chef's secret sauce with fresh chili, lemongrass, kaffir lime leaves, red onions, lime, ginger, roasted peanut served with steamed jasmine rice.

$28
Sunny Green 🌶️

Stuffed fish paste with egg yolk in green coconut curry with Thai eggplant and basil leaves served with rice vermicelli and fresh vegetable.

$18

Thai Hot Pot 🌶️

Choice of sliced beef or pork in Thai hot pot soup served in hot pot with vegetables, egg, silver noodle and spicy tamarind sauce served with shrimp paste fried rice.

$20

Crying Tiger 🌶️

Thai style rib-eye steak served on hot stone with vegetable, spicy tamarind sauce and sticky rice.

$18
Complimentary vegetable crispy roll and salad with peanut dressing
on Monday – Friday from 11 am – 3 pm
Coconut Ice Cream

$5

Coconut Ice Cream in Coconut Shell

$8

Sweet Rice & Thai Custard

$6
Sweet Rice & Mango (Seasonal)

$7

Sweet Rice & Mango & Thai Custard

$8
Choice of protein: Shrimp, Beef, Chicken or Tofu
Chili Basil 🌶️

Stir-fried protein with fresh basil, bell pepper, green bean, and onion in basil sauce. Served with fried egg and crispy basil leaves.

$12

Garlic and Pepper

Stir-fried protein with mushroom in garlic and black pepper sauce served with fried egg, and cucumber, topped with fried garlic and cilantro.

$12

Thai Cashew Nut 🌶️

Light batter-fried chicken with cashew nut, carrot, onion, and fried chili in special sauce. Served with fried egg. (Not available for any protein substitution)

$12

Lemon Chicken

Batter-fried chicken breast, topped with lemon cream sauce, served on the bed of fried shredded Chinese broccoli. (Not available for any protein substitution)

$13

Tamarind Shrimp

Crispy shrimp, tossed in tamarind sauce, topped with fried onion, and fried chili. (Not available for any protein substitution)

$15

Crab Curry Powder 🌶️

Stir-fried crabmeat, egg, milk, onion, chili paste, celery, bell pepper and fresh chili in curry powder sauce. (Not available for any protein substitution)

$16
Kua Gling 🌶️🌶️

Minced chicken stir-fried with Kua Gling paste (Southern Thai style curry paste), and lemongrass, topped with kaffir lime leaves, and chili. Served with hardboiled egg, and vegetables. (Not available for any protein substitution)

$13

Salmon Choo Chee 🌶️

Grilled Salmon fillet with Choo Chee sauce (Thai style curry sauce), coconut milk, and asparagus, topped with kaffir lime leaves, and chili. (Not available for any protein substitution)

$16

Red Curry 🌶️

Choice of protein prepared with red curry paste, coconut milk, bamboo shoot, and basil leaves. Served with hardboiled egg.

$13

Yellow Curry 🌶️

Southern Thai style yellow curry paste in coconut milk with choice of protein, firm cube potato, carrot, and red onion. Served with cucumber sauce.

$13

Panang Curry 🌶️

Popular Thai style curry with choice of protein, coconut milk, bell pepper and basil leaves. Served with hardboiled egg.

$13

Vegetable Medley

Stir-fried choice of protein with broccoli, carrot, and mushroom in brown garlic sauce topped with black pepper.

$11
Complimentary vegetable crispy roll and salad with peanut dressing
on Monday – Friday from 11 am – 3 pm
Steamed Jasmine Rice

$2

Steamed Brown Rice

$3

Sticky Rice

$3
Steamed Noodle

$3

Steamed Vegetable

$3
Choice of protein: Shrimp, Beef, Chicken or Tofu
Pad Thai

The oriental Thai noodle creation with choice of protein, green onion, baked tofu, bean sprout and egg in special sauce and shredded fried egg. Served with crushed peanut and lime.

$13

Pad See Ew

Flat rice noodle stir-fried with choice of protein, Chinese broccoli and egg in thick sauce.

$12

Pad Kee Mao 🌶️

Flat rice noodle pan-fried with choice of protein, garlic, onion, tomato, bell pepper, egg, and fresh basil.

$12

Beef Noodle Soup

Thin rice noodle soup with simmered beef shank, beef ball, Chinese broccoli, and bean sprout, topped with fried garlic, cilantro, and green onions. (Not available for any protein substitution)

$14
Fried Rice

Fried rice with choice of protein, egg and green onion. Served with cucumber and lime.

$12

Crabmeat Fried Rice

Thai fried rice with crabmeat, egg and green onion. Served with cucumber and lime.

$16

Vegetable Pad Thai

Thai noodle with broccoli, onion, carrot, baked tofu, and bean sprout in special sauce. Served with crushed peanut and lime.

$12
Complimentary vegetable crispy roll and salad with peanut dressing
on Monday – Friday from 11 am – 3.00 pm