Main content starts here, tab to start navigating
Gift Card Available!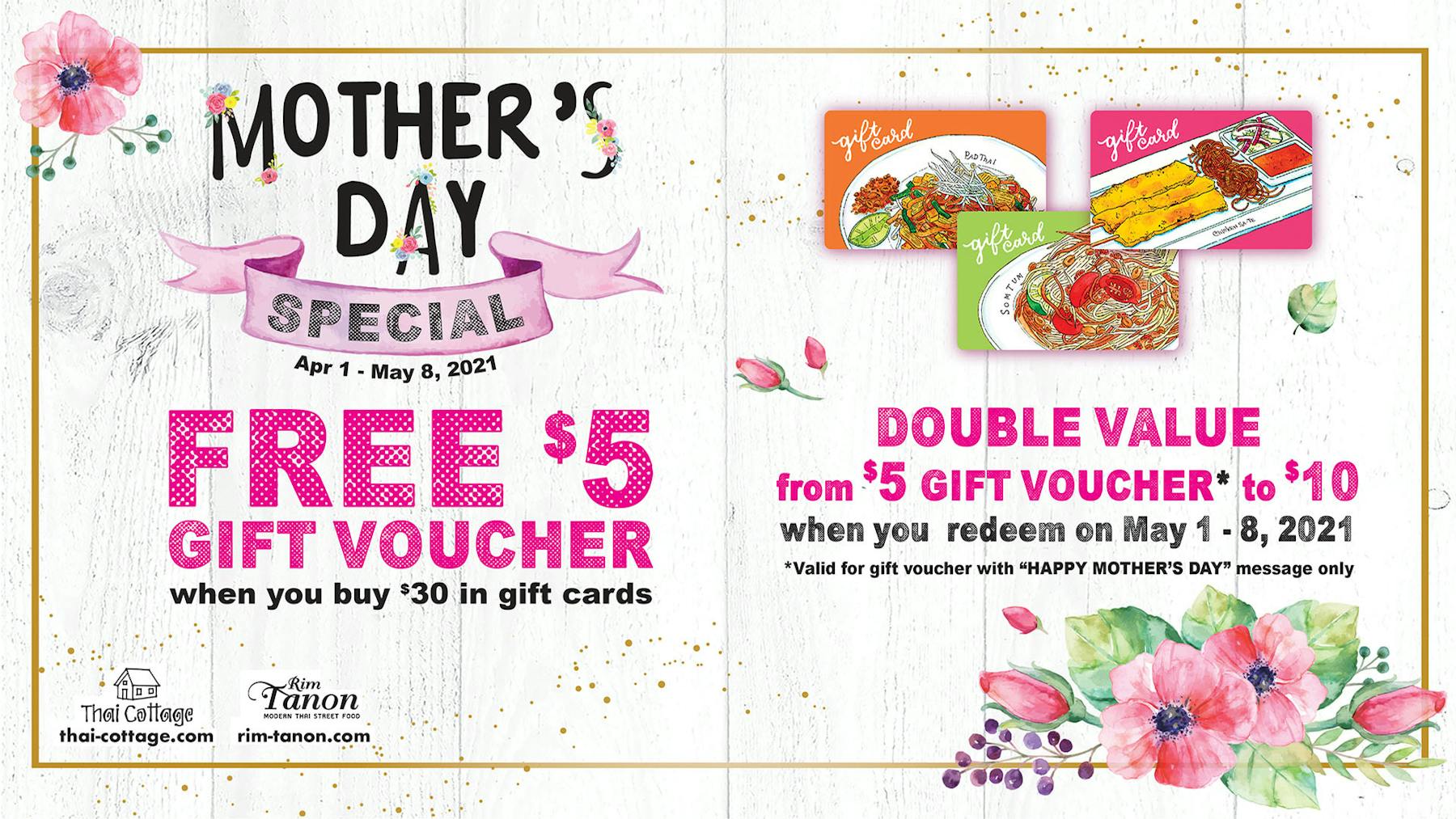 Slide 1 of 2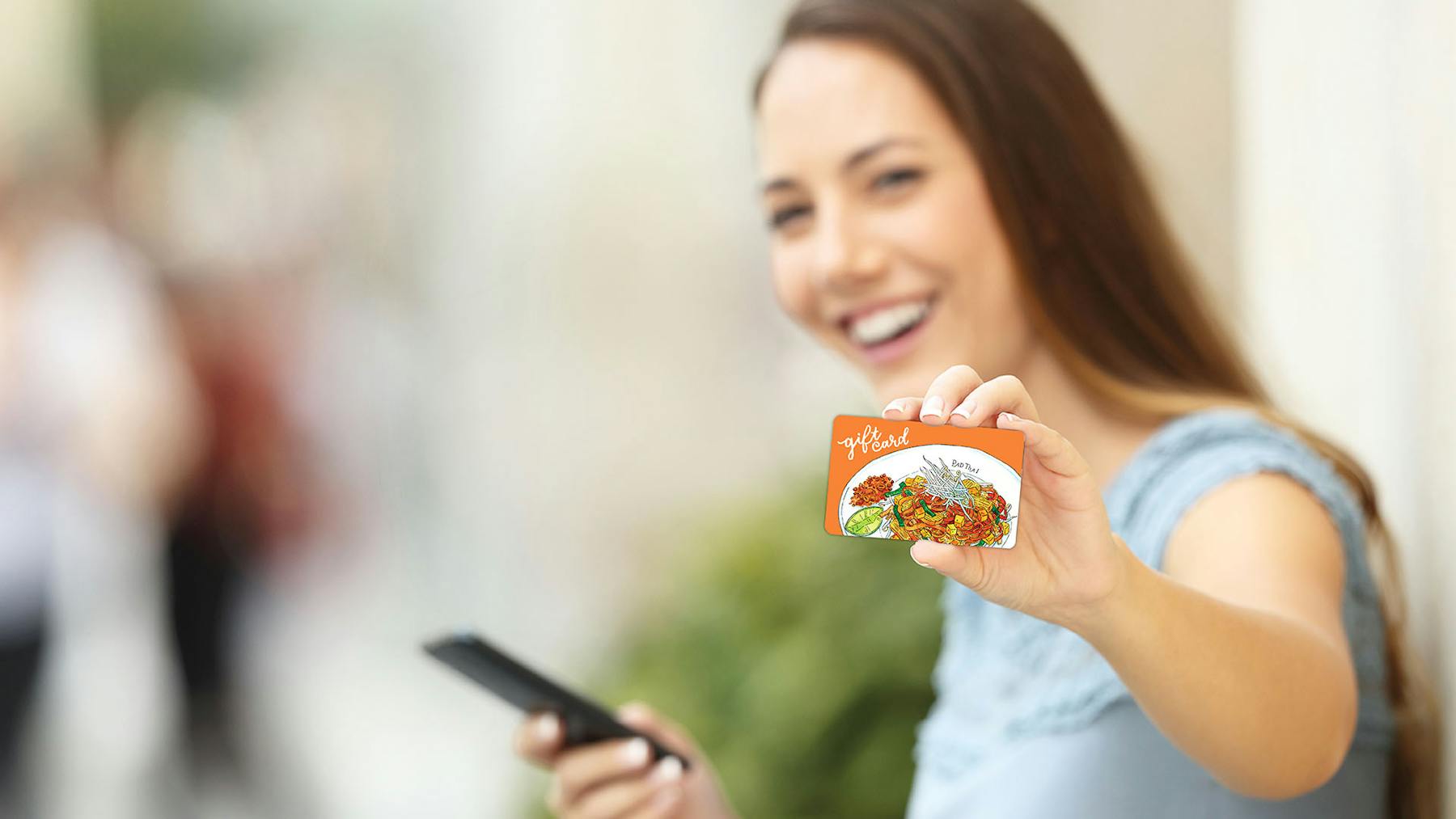 Slide 2 of 2
MOTHER'S DAY SPECIAL
APRIL 1st - MAY 8th, 2021


$20 minimum Physical Gift Card purchase and
$25 minimum E-Gift Card purchase
Can be used at any
Thai Cottage
and Rim Tanon
For dining, take out and catering
Buy E-Gift Card Check Gift Card Balance
After purchasing an E-Gift card from us, you or your recipient will receive an email with a unique code. After dining, show us your code printed out or on your mobile phone to redeem. The best part—they never expire!